Company Name
Ribbon Communications

Stock Symbol
Nasdaq: RBBN

Company URL
http://ribboncommunications.com/

Global Headquarters City
Westford

Global Headquarters State
Massachusetts

Global Headquarters Country
United States

Company Info

Company Description
Ribbon Communications (Sonus Networks Inc.) is a company with two decades of leadership in real-time communications. Built on world-class technology and intellectual property, the company delivers intelligent, secure, embedded real-time communications for todayís world. The company transforms fixed, mobile and enterprise networks from legacy environments to secure IP and cloud-based architectures, enabling highly productive communications for consumers and businesses. With a global footprint, Ribbonís innovative, market-leading portfolio empowers service providers and enterprises with rapid service creation in a fully virtualized environment. To learn more about our contextual real-time communications, watch our video.


Case Study
When an unprecedented public-private partnership fostered by a Latin American municipality sought out an innovative way to spur the development of their port area, they turned to Ribbon. The Partnership needed a scalable, standards-based, solution that is capable of providing a common set of fixed-line services to all of the portís business and residential occupants. After an extensive evaluation process, the Partnership chose a local Ribbon business partner to deploy a high availability configuration of Ribbonís Application Server. Read how an innovative telecom infrastructure project connected local businesses to service providers.


Webinar: Become a Real-time Communications Threat Hunter
Watch our 3-part Webinar Series to learn how big data analytics and anomaly detection can help you protect your entire communications network from RTC threats. You will also learn how network behavioral analytics can be used for intelligent operations of your network to quickly pinpoint quality of experience issues.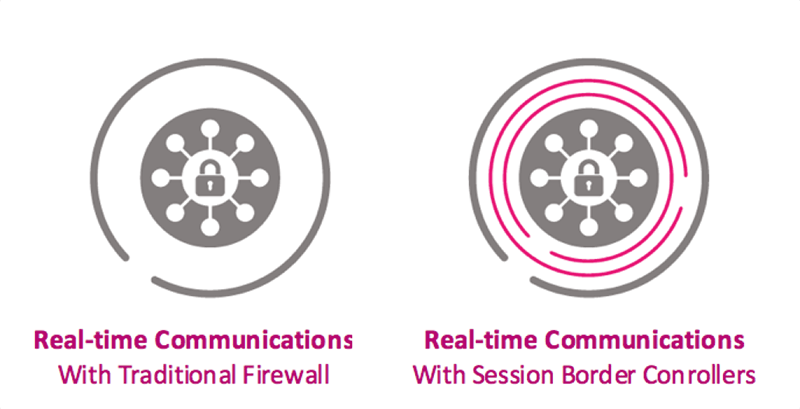 Key Acquisitions
Ribbon Communications is the merger of Sonus Networks Inc. and Genband in May 2017. To learn how this made us more powerful, watch our video.
Acquired Edgewater Networks in August 2018.

Analyst/Media Contacts
Dennis Watson
(214) 695-2224
[email protected]

Catherine Berthier
+1 (646) 741-1974
[email protected]

Industry Organizations Associations


Glossary Associations


Index Associations


Ecosystems Associations


Products Associations