Partner Spotlight
Check back for new products, provoking thought leadership and other exciting news from the Companies and Industry Organizations that partner with Automation Exchange!
Thought Leadership Council Reports
Our Partners and companies with upgraded listings have the option of purchasing a report generated by the Thought Leadership Council (TLC), a unique research initiative. TLC is a select group of 140+ communications service providers (CSPs) with network-level expertise.

Council members take part in surveys and interviews about key communications trends and technologies. TLC circumvents traditional industry hype to ascertain how service providers are really responding to important industry happenings. What makes this initiative so unique is that participants discuss issues in a completely anonymous forum, enabling them to share insights and express business realities that otherwise could not be shared.

Following are examples of key TLC reports that address trends in automation:

This vendor-sponsored report indicates that service assurance is a key factor to CSP automation plans.

This TLC report indicates that CSPs already have started automating networks, despite that they don't have master plans in place to do so.
Automation Exchange Editorial Calendar
Check back for new products, provoking thought leadership and other exciting news from the Companies and Industry Organizations that partner with Automation Exchange! Contact us today to learn how your company can create research, white papers, webinars, videos and more that reflects Automation Exchange's Editorial Calendar:

Q4 2018 – Network Automation
Q1 2019 – Virtualization & Automation: The Impact of NFV, SDN and Cloud Native
Q2 2019 – Automation & Security
Q3 2019 – Performance/Service Assurance & Automation
Q4 2019 – Automation in the Era of AI, Machine Learning, Blockchain & Emerging Technologies
Q1 2020 – Monetizing Automation

Industry Organization Partners
Automation Exchange is proud to partner with the following organizations to promote automation:
News

11/8/2018
Despite his high-speed name, Telecom Italia's Giuseppe Ferraris is concerned about any 5G business case based entirely on providing faster mobile connectivity to consumers.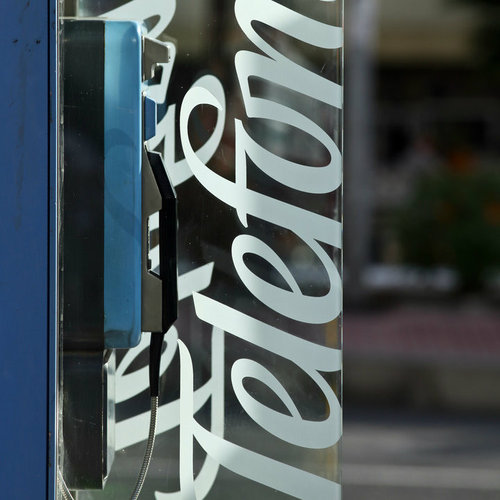 11/8/2018
The Spanish operator is using data and sophisticated algorithms to predict when hurricanes and careless roadworkers could strike.

11/7/2018
Recognizing that service providers are heeding the hue and cry to automate or die, Light Reading has created a new online marketplace, Automation Exchange.
Webinars
Enterprise Trends Drive New Requirements for SD-WAN
Tuesday, November 13, 2018 - 1:00PM New York / 6:00PM London
Join Sterling Perrin, Principal Analyst at Heavy Reading, and Dr. Ritesh Mukherjee, Vice President of Product Management at 128 Technology, to discuss:
Results of the Light Reading SD-WAN survey
Potential new SD-WAN network requirements generated by the survey results
The role of segment routing in SD-WAN
Register for this webinar to explore emerging SD-WAN strategies and an innovative SD-WAN solution from 128 Technology
Network and Service Assurance Optimization With Machine Learning
Wednesday, November 14, 2018 - 10.00 a.m New York / 3.00 p.m London
Artificial Intelligence applications, particularly those based on Machine Learning, are beginning to emerge in the communications networking domain to address the operational challenges posed by SDN and NFV. Increased complexity is driving the need for increased automation to ensure efficient operations. ML can enable higher levels of automation and make predictions for maintenance and capacity planning.
ML could support network operators to detect faults in real time, diagnose root causes, correlate across multiple events, filter out false alarms, and recommend solutions. Although some of these capabilities are built into existing service assurance solutions, these may struggle with the advent of 5G and IoT. Traditional rule-based alarm correlation requires a lot of manual rule maintenance. With ML we could instead train a system to devise its own rules on the fly.
In this webinar we will discuss:
Why traditional rule-based systems will not be able to scale to meet increasingly complex networks.
How ML can be used to filter alarms based on clustering and classification.
How ML can enable ongoing recalculation of baseline metrics in order to better identify anomalies and avoid false negatives.
How ML can contribute to open loop automation (where humans remain in control), semi-closed-loop automation (where ML makes recommendations), and closed loop automation (zero touch).
How to address the black box "syndrome" and auditability challenge of ML-based decisions.
Why ML-based analytics need to serve multiple personas within the organization across customer experience, service operations, product management, OSS and IT.
What are the key elements to a successful application of ML in networking (data quality, adaptation of business processes, etc.).
Cellular IoT: A Consensus Around Leadership Emerging
Wednesday, November 14, 2018 - 11:00 a.m. New York / 4:00 p.m London
With the initial launch of some 5G services, the evolution of some key standards and the emerging clarity of various business use cases, the long-awaited IoT market is beginning to ramp. One of the key questions is which access technologies will find favor? Some recent studies, including a global survey by Heavy Reading, are pointing to cellular technologies – especially LTE-M, 5G and NB-IoT – as the market leaders. In this webinar, analyst Steve Bell will be joined by Chordant's Vice President of Product Development, Mike Jeronis and Telit's Vice President of Application Engineering, Kenneth Bednasz to examine the drivers behind that finding, and what it means for the future of IoT.
Educational Resources