Partner Spotlight
Check back for new products, provoking thought leadership and other exciting news from the Companies and Industry Organizations that partner with Automation Exchange!
Thought Leadership Council Reports
Our Partners and companies with upgraded listings have the option of purchasing a report generated by the Thought Leadership Council (TLC), a unique research initiative. TLC is a select group of 140+ communications service providers (CSPs) with network-level expertise.

Council members take part in surveys and interviews about key communications trends and technologies. TLC circumvents traditional industry hype to ascertain how service providers are really responding to important industry happenings. What makes this initiative so unique is that participants discuss issues in a completely anonymous forum, enabling them to share insights and express business realities that otherwise could not be shared.

Following are examples of key TLC reports that address trends in automation:

This vendor-sponsored report indicates that service assurance is a key factor to CSP automation plans.

This TLC report indicates that CSPs already have started automating networks, despite that they don't have master plans in place to do so.
Automation Exchange Editorial Calendar
Check back for new products, provoking thought leadership and other exciting news from the Companies and Industry Organizations that partner with Automation Exchange! Contact us today to learn how your company can create research, white papers, webinars, videos and more that reflects Automation Exchange's Editorial Calendar:

Q4 2018 – Network Automation
Q1 2019 – Virtualization & Automation: The Impact of NFV, SDN and Cloud Native
Q2 2019 – Automation & Security
Q3 2019 – Performance/Service Assurance & Automation
Q4 2019 – Automation in the Era of AI, Machine Learning, Blockchain & Emerging Technologies
Q1 2020 – Monetizing Automation

Industry Organization Partners
Automation Exchange is proud to partner with the following organizations to promote automation:
News

11/14/2018
The Linux Foundation's Acumos AI Project has issued its initial release on schedule but its 'app store' is still rather bare.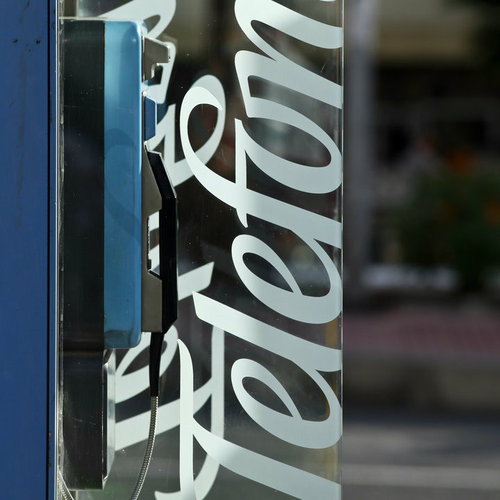 11/14/2018
Also in today's EMEA regional roundup: Ericsson upgrades Telenor's core network; Iliad thrives in Italy but struggles in France; semi-autonomous barges float Nokia's boat.

11/8/2018
Despite his high-speed name, Telecom Italia's Giuseppe Ferraris is concerned about any 5G business case based entirely on providing faster mobile connectivity to consumers.
Webinars
Enabling the Virtualized Edge with Smart NIC Data Acceleration
Tuesday, November 20, 2018 - 11:00 a.m New York / 4:00 p.m London
The network edge provides a dramatic opportunity for NFV deployment, as communications service providers rapidly convert their existing edge infrastructure to mini virtualized data centers, and as cloud providers extend their reach closer to end users. This presentation will describe this burgeoning market, explain the fundamental challenges, and review the various open source and standardization projects in this area. We will then introduce Smart NICs and show how Smart NICs using FPGAs that offer affordable, programmable, hardware-based acceleration, provide an ideal solution for this growing market segment. On this Light Reading webinar, we will address the following:
What is the virtualized edge, and what are telcos and cloud providers doing in this space?
The unique requirements of the virtualized edge
Lessons learned from Microsoft Azure's experience with Smart NICs
How Smart NICs accelerate both NFVi and various VNFs at the edge using SR-IOV
Why FPGA-based Smart NICs are best suited to address the challenges of the virtualized edge
DAA - Headend Considerations Before the First Remote Unit is Turned Up
Tuesday, November 27, 2018 - 11:00 a.m. New York / 4:00 p.m London
There has been much discussion about the turn-up process for the actual distributed access nodes and what can go wrong at this step. But what has been conspicuously absent is dialogue about the preparation required in the headend and transport network. Much of the complexity (and challenges) in DAA deployments come from re-architecting the headend/hub and transport network before the first field DAA unit is ever turned up. The challenges in these areas are both technical and organizational – it is not always well thought out who owns the issues with the new interfaces that Distributed Access Architecture brings. In this session, we will go over a few architecture options in play today and focus on the crucial fiber and transport areas, including fiber characterization and testing, Ethernet testing (including PTP timing) and recommended service testing.
Transatlantic Optical Transmission With 16QAM
Tuesday, November 27, 2018 - 12:00 pm New York / 5:00 pm London
Subsea transmission capacity is growing at a dramatic rate – with analyst firm Telegeography forecasting a compound growth rate of 46% between 2017 and 2024. Much of this demand is driven by Internet content providers (ICPs). On Transatlantic routes, for example, ICP demand exceeded Internet bandwidth for the first time in 2014, and in 2017, ICP bandwidth accounted for the majority of overall international bandwidth usage.

Extracting the maximum capacity from trans-oceanic cables is, therefore, paramount in importance. This webinar tells the story of the world's first transatlantic transmission using 16QAM modulation across the entire C-Band spectrum, with production equipment and commercial transmission margins.

<

We look at the following issues:
Why is ICP subsea demand growing so quickly?
What are the technologies used to achieve successful 16QAM transmission over this distance?
How much capacity can we extract from subsea cables, and what is the next miracle technology?
Educational Resources