Company Name
Cisco

Stock Symbol
Nasdaq: CSCO

Company URL
http://www.cisco.com

Global Headquarters City
San Jose

Global Headquarters State
California

Global Headquarters Country
United States

Company Category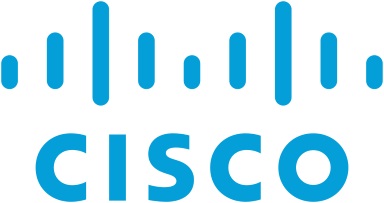 Company Description

Worldwide technology leader Cisco shapes the future of the Internet through design, manufacturing and the sale of networking equipment. Cisco helps seize the opportunities of tomorrow by proving that amazing things can happen when you connect the unconnected. An integral part of Cisco's DNA is creating long-lasting customer partnerships, working together to identify its customers' needs and providing solutions that fuel their success.


Educational Resources

Orchestrate your Network Services End-to-End
Learn how Cisco© Network Services Orchestrator provides the platform to make end-to-end service orchestration a reality, with a use case that demonstrates the full lifecycle orchestration of real-world service.

Accelerate Mean Time to Repair With Cisco Crosswork Situation Manager
Using patented algorithmic and machine-learning technologies, Cisco Crosswork Situation Manager identifies performance-affecting incidents in real time while enabling smart workflows to resolve any issues, accelerating the time to get repairs made.

Plan and Utilize Your Network with Cisco WAN Automation Engine


Webinar Series

Watch our Service Provider Webinar Series, which details one customer's experience with the Cisco WAN Automation Engine (WAE). It covers the use of WAE in the customer's day-to-day engineering and operations tasks. Using WAE to better understand network utilization in the planning process can lead to efficiencies in network operations.


Video
In less than 3 minutes, you can watch how machine learning and collaboration illustrate the power of Situation Manager to improve issue resolution.


Key Acquisitions
Cisco announced their intent to acquire Duo Security in August 2018.
Acquired July Systems in June 2018.
Acquired Accompany in May 2018.
Acquired Skyport Systems Inc. in January 2018.

Analyst/Media Contacts
Jim Brady
[email protected]
Sara Cicero
[email protected]

Industry Organizations Associations


Glossary Associations


Index Associations


Ecosystems Associations


Products Associations