Company Name
Cisco

Stock Symbol
Nasdaq: CSCO

Company URL
http://www.cisco.com

Global Headquarters City
San Jose

Global Headquarters State
California

Global Headquarters Country
United States

Company Info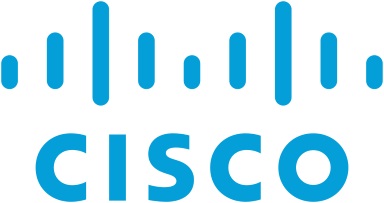 Company Description

Worldwide technology leader Cisco shapes the future of the Internet through design, manufacturing and the sale of networking equipment. Cisco helps seize the opportunities of tomorrow by proving that amazing things can happen when you connect the unconnected. An integral part of Cisco's DNA is creating long-lasting customer partnerships, working together to identify its customers' needs and providing solutions that fuel their success.


Webinar

Leveraging Routing Analytics to Enable Intent-based Automation

Tuesday, September 10, 2019, 10:00 a.m New York / 3:00 p.m London

In this webinar, we will focus on how to bridge the gap between the passive monitoring of routing analytics and active network risk mitigation. In addition, we will examine the challenges of an on-premises deployment and the advantages gained by utilizing a cloud-based SaaS approach to analytics.


Educational Resources

Service Assurance Challenges Posed by 5G and NFV
This report discusses some of the challenges that 5G and NFV pose for service assurance systems as well as some of the architectural considerations for service assurance systems.

Prevent route leaks and attacks with network visibility, analysis and alerts
Prevent route leaks and BGP attacks with network visibility, analysis and alerts.

What Is Security in a Service Provider Network?
Service providers have always recognized the vital importance of security in their network infrastructure.

Network Virtualization Survey Report: Automating Network Management
CSPs are virtualizing the network domain so they can achieve the same cost and efficiency benefits they saw when they virtualized the compute domain. This Heavy Reading survey report looks at how quickly network operators are deploying SDN for its automation controls and the trends on deploying it ahead of NFV.

Network Automation Survey Report
This new Automation Exchange survey report uncovers the motivations, challenges and progress of companies investing in network and data system automation. The survey examines how the overall priorities of organizations are dictating the areas for automation investment and the implementation status of functions that can lead to a more frictionless experience for customer and partners.

Simplify and Accelerate Network Migration with Cisco NSO
Service providers can make network migrations simple with Cisco NSO's industry-leading, model-driven service automation framework. Take full advantage of new network device capabilities quickly, with much less operational effort, and with less risk.

Detect Problems in Real-Time by Seeing Performance and Availability of Your Network
Using patented algorithmic and machine-learning technologies, Cisco Crosswork Situation Manager identifies performance-affecting incidents in real time while enabling smart workflows to resolve any issues, accelerating the time to get repairs made.

See the Value of Closed-Loop Network Automation
Learn how Cisco Crosswork Network Automation - the industry's first closed-loop network automation solution that embraces multi-vendor networks - uses machine learning to advance intelligence into software to improve human-to-human and machine-to-machine interaction.

Orange Launches Next Gen Cisco Network Automation
Learn how French telecommunications operator Orange accelerates the deployment of changes and additions to its multi-vendor network while reducing human errors using NSO automation.

Plan, design, implement, operate, and optimize your service provider network with Cisco Crosswork Network Automation
Gain mass awareness, augmented intelligence, and proactive control for a comprehensive data-driven, intent-based automated network with Cisco Crosswork Network Automation.

Plan and Utilize Your Network with Cisco WAN Automation Engine
Replay this webinar to gain a better understanding of network planning and utilization in engineering and operations tasks using Cisco WAN Automation Engine.


Video
In less than 3 minutes, you can watch how machine learning and collaboration illustrate the power of Situation Manager to improve issue resolution.


Key Acquisitions


Analyst/Media Contacts
Sara Cicero
[email protected]

Industry Organizations Associations


Glossary Associations


Index Associations


Ecosystems Associations


Products Associations