Company Name
Blue Planet (A Division of Ciena)

Stock Symbol
NYSE: CIEN

Company URL
http://www.blueplanet.com/

Global Headquarters City
Petaluma

Global Headquarters State
California

Global Headquarters Country
United States

Company Info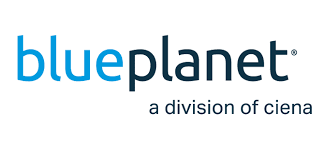 Company Description
Blue Planet, a division of Ciena, was created to ignite a network transformation by enabling true end-to-end service orchestration. And as a team, we are on a mission to deliver. The Blue Planet division is dedicated to preserving the open, multi-vendor focus that made Blue Planet the most-recognized and celebrated SDN and NFV software suite in the industry trusted, not just by customers, but by the vendor community at large. Our disruptive software, collaborative approach and earnest desire to change an industry, not a just single network, has earned our team some of the highest honors in our space.


Video
Your digital transformation is not optional. In order to stay on your feet, you need a prizefighter — a silo smasher in your corner, unleashing the powerhouse combination of your IT and Network. Blue Planet Intelligent Automation helps you unlock unrivaled IT business agility. Step into the ring, and unleash the power of your operations.


Case Study
CenturyLink, a Tier-1 global carrier and Fortune 500 telecommunications giant, is using Ciena's Blue Planet in its Programmable Services Backbone (PSB), a software-enabled network based on Network Functions Virtualization (NFV) technology that delivers connectivity and virtualized services to its customers and internal audiences. CenturyLink cites three primary drivers behind its network transformation: programmability, automation and self-service. As a solution to these challenges, CenturyLink chose Blue Planet. To learn more about the successful transformation of its backbone network by leveraging SDN and NFV to deliver dynamic, scalable customer service, read our case study.


Webinar
Watch our webinar for an insightful discussion that will look beyond network automation to the transformational benefits that can be realized from the powerhouse combination of network and IT. "Breaking Down Barriers Between IT & Network - Your Path to Digital Transformation" explores the key building blocks of a modernized OSS that breaks down the barriers between network and IT, and how these components work together to optimize critical business processes and enable intelligent automation.


Educational Resources

Network Security: Securing the Cloud
This Heavy Reading survey report explores how well CSPs are managing the new demands cloud transformation is having on one of the core tenets of network management – security.

Network Automation Survey Report
This new Automation Exchange survey report uncovers the motivations, challenges and progress of companies investing in network and data system automation. The survey examines how the overall priorities of organizations are dictating the areas for automation investment and the implementation status of functions that can lead to a more frictionless experience for customer and partners.

Intelligent Automation: Driving Digital Automation for Service Providers
Service providers are striving to outpace their competition to meet the ever-increasing expectations from end-customers for differentiated and on-demand services, high bandwidth, and high QoE. To succeed, they need to undergo a digital transformation—making their IT and Network operations smarter and more agile so they can adapt to changing market dynamics more quickly and remain relevant. Blue Planet intelligent automation enables service providers to succeed in their digital transformations—bringing together best-in-class multi-domain, multi-layer orchestration, inventory federation, analytics, and route optimization and assurance capabilities.

Making Intelligent Automation a Reality with Advanced Analytics and Machine Learning
As the explosion in demand for network bandwidth continues, service providers must bring new approaches to how they design, deploy, and operate their networks or risk delivering poor customer experience. Technologies like SDN and NFV are designed to help deal with some of these pressures and now—with big data analytics and AI, it gets even better. By leveraging machine learning capabilities that help power network performance and optimization at superhuman speed and scale, service providers can make true intelligent automation possible, run their businesses smarter and much more efficiently, and adapt at a pace in line with customer expectations.




Key Acquisitions
A division of Ciena.
Ciena acquired Cyan in August 2015, combining Cyan and Ciena's software activities under a single brand: Blue Planet.

Analyst/Media Contacts
(707 735-2300
Form found here.

Nicole Anderson
(877) 857 -7377
[email protected]

Industry Organizations Associations


Glossary Associations


Index Associations


Ecosystems Associations


Products Associations