Company Name
ETSI (European Telecommunications Standards Institute)

Stock Symbol


Company URL
www.etsi.org

Global Headquarters City
Valbonne

Global Headquarters State
None

Global Headquarters Country
France

Company Info


Organization Description
produces globally-applicable standards for Information and Communications Technologies (ICT), including fixed, mobile, radio, converged, broadcast and Internet technologies. ETSI is a non-profit body with more than 800 member organizations worldwide, drawn from 66 countries and five continents. Members comprise a diversified pool of large and small private companies, research entities, academia, government and public organizations.


Webinar
Watch our latest webinar to learn more about how MEC specifications support the transition from 4G to 5G by enhancing the capabilities of current systems with full forward compatibility with the next generation.


White Paper
Read ETSI's latest white paper on the implementation security of quantum cryptography.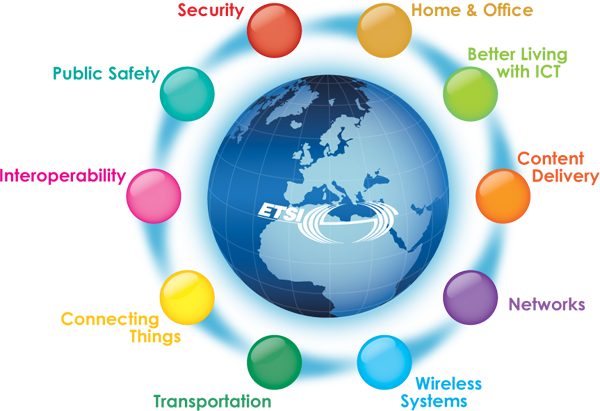 Key Acquisitions


Analyst/Media Contacts
Claire Boyer
+33 (0)4 92 94 43 35
[email protected]

Industry Organizations Associations


Glossary Associations


Index Associations


Ecosystems Associations


Products Associations