Company Name
Intel Corp.

Stock Symbol
Nasdaq: INTC

Company URL
http://www.intel.com

Global Headquarters City
Santa Clara

Global Headquarters State
California

Global Headquarters Country
United States

Company Category


Company Description
Intel expands the boundaries of technology to make the most amazing experiences possible. The company's innovation in cloud computing, data center, Internet of Things and PC solutions is powering the smart and connected digital world we live in. You may know us for our processors. But we do so much more. Intel invents at the boundaries of technology to make amazing experiences possible for business and society and for every person on Earth. Harnessing the capability of the cloud, the ubiquity of the Internet of Things, the latest advances in memory and programmable solutions, and the promise of always-on 5G connectivity, Intel is disrupting industries and solving global challenges. Leading on policy, diversity, inclusion, education and sustainability, we create value for our stockholders, customers and society.


Case Study
Computer-generated characters in movies and games are time-consuming and expensive to create, relying on scans that take months—in some cases, even years—to accomplish. And once these characters are created, they often lack the lifelike features and behaviors you would expect given the time it takes. Read how companies like Ziva harness Intel's machine learning capabilities to create more lifelike creatures for blockbusters like The Meg.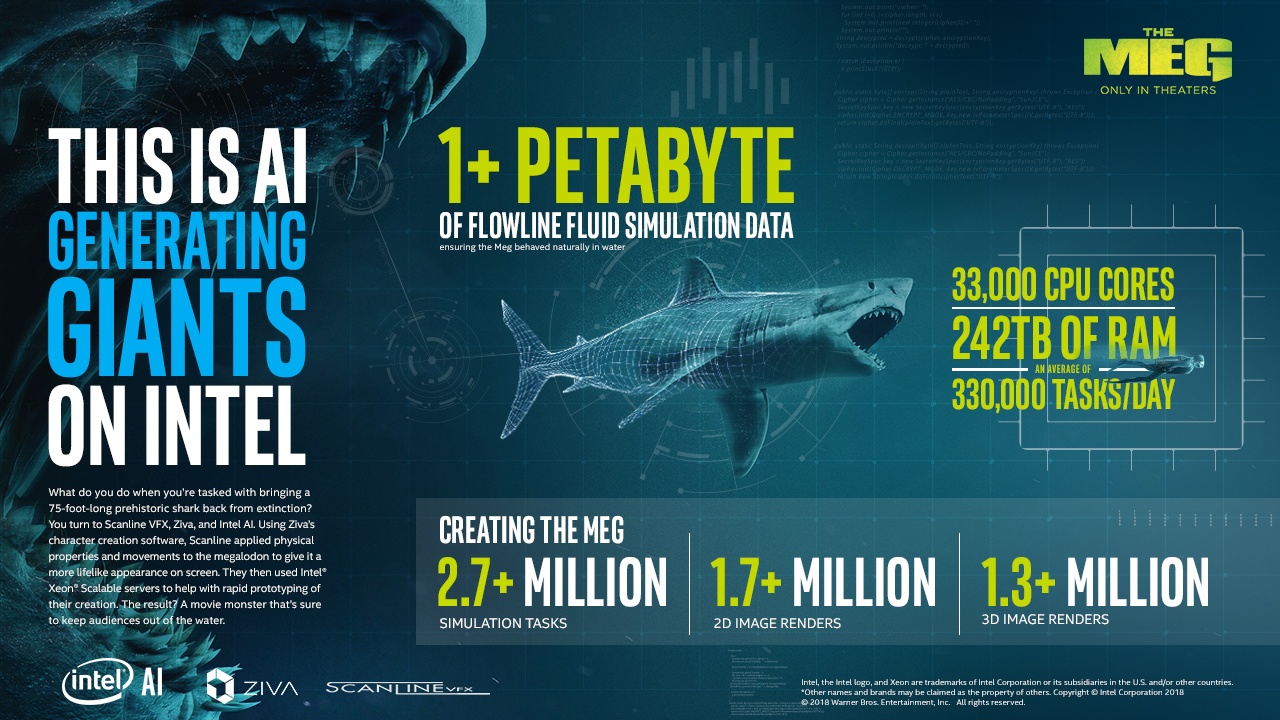 Webinar
Watch our webinar that will walk you through the challenges of competing customer requirements, and how to adapt your cloud infrastructure strategy to meet them. Technologies like Intel Optane technology and the Intel Xeon processor Scalable family can help you optimize your cloud infrastructure for both performance and profit.




Key Acquisitions
Acquired Vertex.AI August 2018.
Acquired eASIC July 2018.
Acquired Altera June 2015.
Acquired Lantiq February 2015.

Analyst/Media Contacts
[email protected]


Industry Organizations Associations


Glossary Associations


Index Associations


Ecosystems Associations


Products Associations